An inevitable mental health crisis?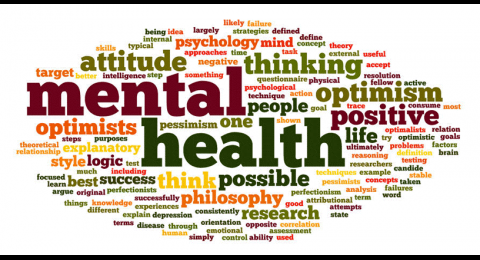 Since the beginning of the global pandemic, and especially since the UK went into lockdown in March, there has been lots of discussions about the mental health crisis that will eventually happen. Whether it will happen or not, only time will tell, but what are the reasons behind it, and can anything be done now to stop it?
Earlier this week it was reported that the NHS is indeed predicting a mental health crisis, with a particular higher demand for services for cases of depression and anxiety. It is not just the pandemic that is a factor in this, it is also what will happen afterwards with the state of the economy leading to people being worried about their jobs and having enough money to live on.
While we will have to wait and see what happens in the future, steps can be taken now to stop the need for some people requiring the help of professional services. There are things that everyone can do to help improve their mental health, and hopefully by doing so, will help stop some mental health problems getting worse. The NHS says there are five steps to improving mental health, with the first being to connect with other people, because good relationships are important and can help build a person's sense of self-worth and allow for emotional support to be provided and also given.
The second is to be physically active as there is evidence that shows that it can raise a person's self-esteem and it causes chemical changes in the brain which improves a person's mood. There are lots of different ways to keep fit, even at the moment, such as going for a run, or doing an exercise class from a video shown online.
The third is to learn a new skill as it can help people feel as though they have a sense of purpose, as well as boosting confidence and self-esteem. It could also provide another way of connecting with others, especially if it's something where there is an online community.
The fourth step is to give to others, in ways such as being kind, as it can again help people feel that they have a purpose and a gives them a sense of self-worth. It can also allow people to connect with others and provide them with a sense of reward and other positive feelings. I think it's very fitting that the theme of Mental Health Awareness Week this year was kindness as in the last couple of months this has been seen in many different ways within society. Even at this time, people can still help others in their neighbourhood, or volunteer in a variety of ways. Providing a listening ear for others is also something that can help the person listening just as much as person who is doing the talking.
The final step is pay attention to the present moment, which is also called 'mindfulness'. Being more aware of your body, feelings, and the world around you can improve mental wellbeing by how it changes the way you feel about your life and the way you approach the challenges you have.
Only time will tell if there is a 'crisis' surrounding mental health and the need for services, but hopefully the fact that people have been thinking about it will help if it does occur. Unfortunately the funding for services is not as good as it should be, which is also a cause for concern, but hopefully by using techniques such as those outlined above, some people can improve their mental health before it gets to a stage where services need to be sought. Although not everyone can improve their mental health by changing things in their lives, the importance of acknowledging the need for mental health services in general will hopefully eventually be a positive in terms of funding, and it will be given the amount it really needs and deserves.
Call the Samaritans for free, 24 hours a day, on 116 123
Email the Samaritans at jo@samaritans.org
 Sarah Keeping MBPsS MSc PgDip GDip BA (Hons) Cert HE
Follow Sarah on twitter at @keepingapproach           
Follow E-therapy on social media:
Facebook – @Etherapy
Twitter – @EtherapyToday     
References
http://islingtontribune.com/article/mental-health-crisis-fears-after-virus-lockdown
https://www.theguardian.com/commentisfree/2020/may/20/coronavirus-mental-health-trauma
https://news.sky.com/story/coronavirus-mental-health-services-face-tsunami-of-people-needing-help-11989155
https://www.nhs.uk/conditions/stress-anxiety-depression/improve-mental-wellbeing/