Fictional shows that look at mental health – part 2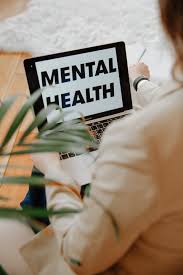 With filming currently stopped on a lot of projects due to the pandemic, it's good to know that there is still a lot of content to view in various places, whether that is through mainstream broadcasters or on streaming services. Below are some new examples of fictional shows that are currently available to watch which focus on aspects of mental health.
Trigger warning – the below writing discusses a television drama that focuses on sexual assault
The Pacific (NOW TV)
Back in 2010, HBO made a miniseries, executive produced by Tom Hanks and Steven Spielberg, which focused on the US Marine Corps and their actions within the Pacific War in the early 1940s. The series was based on written accounts from various memoirs written by US Marines, and focused on three different real-life people. The horrors they faced were an overview of what many faced when fighting the war, and I think the series went deeper than most war-focused films and TV series usually do. Not only was it an extremely realistic look at the horrors of fighting in a war, it also showed other aspects, such as the lives of the soldiers, many of whom struggled after returning to civilian life. Even when still fighting, the horror was etched on the faces of the characters, and the repercussions of what they had seen were already having an effect, whether that being through physical conditions, or psychological symptoms, such as nightmares. Not only does the show allow the viewer to understand more about what it was like fighting in this war, it also shows the psychological impact it had, and continued to have across their lifetimes.
I May Destroy You (BBC1, BBC Iplayer)
This twelve part drama written by Bafta winner Michaela Coel (in which she also stars) focuses on the character of Arabella and her friends Terry and Kwame. Arabella is drugged on a night out and while she can't at first remember what happened, after going to the police she finds out that she was sexually assaulted. The twelve episodes delve into the lives of her friends and family, as well as her past and current life, but the overall impact the show has, in my opinion, is the aftermath of sexual assault. We see Arabella struggle to focus on finishing the book she is in the process of writing, and trying to piece together, from flashbacks, what happened on the night she was drugged. It's a raw take on a very important topic, and provides many different talking points, but it was also positive to see Arabella talk to a counsellor in the aftermath, who provided her with some coping mechanisms. By the end of the series it is also good to see the portrayal of how people can begin to move on with their lives, and how talking about such experiences can be a huge help in doing so.
Mr Robot (Amazon Prime Video)
How I had never heard of 'Mr Robot' before this year, I don't know. Rami Malek has become a huge star after his Oscar-winning role playing Freddie Mercury in the film 'Bohemian Rhapsody', but a few years before that, he had already won an Emmy for his portrayal of Elliot Alderson in 'Mr Robot', which began in 2015 and finished last year. Rami's character, Elliot, is a network engineer by day and a computer hacker by night, and has clinical depression and social anxiety. Without giving away any spoilers, the show goes much more deeply into mental health, and the causes of certain conditions, than I think a lot of people thought it ever could when watching the first episode. However, the main focus I took from the overall story arc was how Elliot felt about his place in the world, and how he wanted to change the world we live in. The show looks at social media and how so much of our lives are now online, but it also looks at the relationships we have with one another, and ourselves.
The above shows are just an example of the large amount of programmes that look at mental health in a way that allows for these important topics to be brought into general conversation in everyday life.
Sarah Keeping MBPsS MSc PgDip GDip BA (Hons) Cert HE
Follow Sarah on twitter at @keepingapproach, facebook at @keepingapproach, and on instagram at @thekeepingapproach         
Follow E-therapy on social media:
Facebook – @Etherapy
Twitter – @EtherapyToday   
Instagram –  @EtherapyToday