Hollyoaks and depression – part 5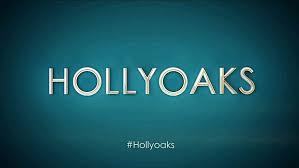 The depression storyline continues in the Channel 4 soap opera, Hollyoaks, and in recent episodes we have seen the focus shift to being on how the friends and family of Kyle are feeling. Kyle Kelly (played by Adam Rickitt) recently took his own life and his partner, Nancy Osborne (played by Jessica Fox), has understandably been struggling with this. Recent episodes have cleverly portrayed the many emotions loved ones have in such a time, and by doing so, I think, have given the viewers talking points when it comes to this topic area.
Nancy has been shown to blame herself for not seeing that Kyle was struggling, and thought that she somehow could have prevented what happened. Nancy therefore didn't want to go to the funeral and stayed in bed a lot. The show then very cleverly wrote some brilliant scenes to portray how much people can hide their true feelings. Nancy's friend Mandy (played by Sarah Jayne Dunn) spoke to her about how she and Nancy's ex-husband Darren (played by Ashley Taylor Dawson) had an affair behind Nancy's back and she had absolutely no idea about it. Mandy stressed how they both hid it really well, just like Kyle did with how he was really feeling. This allowed Nancy to begin to understand that she couldn't have known how Kyle was feeling because he did all he could to allow her to not. I thought this was an interesting way to get this point over, as in the real world, many friends and family having feelings such as these.
In the episode where Kyle's funeral was held, Nancy spoke to the people who attended about how she was so sad about what Kyle did, but also that she was really angry because he had so much to live for. Again, the Hollyoaks writers used an interesting way to convey this feeling of anger, as Nancy expressed it in front of a lot of other characters who may themselves be feeling what she is. It has been found that people who lose someone to suicide seem to experience more intense responses to the loss, such as a stronger amount of anger towards the person who has died, a sharper guilt over their own personal actions, and a deeper despair that a person has died in this way.
The most interesting part of this whole storyline, in my opinion, is that the depression storyline has been focused on Darren, not Kyle. For fictional storyline purposes, Kyle's suicide was very clever because it had more of an overall impact because Kyle wasn't the person we were supposed to be focusing on when thinking about depression, which is exactly the reason why we should have been. The storyline so far have portrayed various attitudes and opinions about depression, and it is now also starting to show how people who have depression can seek help, and the benefits from doing so.
After the funeral, Darren finally opened up to Mandy about how he thought about taking his own life a couple of months previously, but Kyle managed to stop him. The scenes afterwards were also very poignant as Darren was also able to finally open up to his therapist about how he was feeling in general. Afterwards, we saw a slightly different Darren as you could tell that talking had helped him already, and he spoke about how 'sometimes the best thing you can do is talk'.
I'm sure we are still a long way to any sort of conclusion to this storyline (and perhaps there shouldn't be a definitive conclusion of sorts), but it's great that Hollyoaks has shown that seeking help isn't a weakness, it's a necessity. Talking, whether that is with a family member, friend, or a professional, can be more beneficial than a lot of people may believe, and it's great to see the show portray this. Too often on television the treatment side of mental health conditions are forgotten about or not shown, and so it's great to see Hollyoaks again taking this part of portraying mental health so seriously.
Call the Samaritans for free, 24 hours a day, on 116 123
Email the Samaritans at jo@samaritans.org
Sarah Keeping MBPsS MSc PgDip GDip BA (Hons) Cert HE
Follow Sarah on twitter at @keepingapproach, facebook at @keepingapproach, and on instagram at @thekeepingapproach         
Follow E-therapy on social media:
Facebook – @Etherapy
Instagram – @EtherapyToday
Twitter – @EtherapyToday   
References
https://www.nhs.uk/Livewell/Suicide/Documents/Help%20is%20at%20Hand.pdf