The negatives of working from home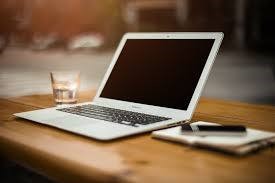 Many people perceive working from home as a luxury; something they didn't know how good it was until they had no other choice but to embrace it. It can also be seen as something that allows for more time and freedom to ensure important work tasks are done. However, for others working from home is a struggle, which actually has many negatives.
There are seemingly universal benefits of working from home, such as not having to commute to work and saving on work expenses, but for some people work is more than just something that eats away at their time and money; it is something that is part of them and that they actually enjoy. Take commuting for example, some people hate it but others love it. A walk or a drive to work, or even some time travelling on a bus or train may be stressful to some people, but for others it is a time to listen to music, the radio, a podcast, or an audiobook, or even read a book. It can also be a time to get out of work mode on the commute home, ready for a welcoming home to come back to. By working from home, these things that may be huge positives and things people enjoy are not there anymore.
A big part of working from home that I don't think is spoken about enough is that not everyone has a welcoming home to enjoy when working in it. In terms of logistics, an office provides the ability for workers to have a designated workspace, which is not something everyone has the luxury of having in their own home. Emotionally, it is also important to remember that not everyone's home is their sanctuary; more than 40,000 calls were made between the start of the coronavirus lockdown and July to the National Domestic Abuse Helpline, with the demand expected to carry on rising. Other aspects of the home that could create negativity surrounding working there are other people who live there – not everyone either owns their own home or lives with their family – and so people may feel isolated if they live alone, or have the added challenge of living with housemates and sharing space.
Working from home allows for flexibility when it comes to time management as it could be seen that there are more opportunities and freedom to manage your own time. However, with freedom comes with it the need for self-control, and that self-discipline isn't always easy to carry out, especially if someone is not used to managing their own time. While an office environment may provide the distractions of fellow work colleagues, home working has the potential to have its own distractions. These could be in the form of other family members or people in their household, their pets, or that a television or radio may be seen as an ideal companion. Being more in charge of how you work also allows for the opposite to happen. People may not be able to switch off from working as there isn't a geographical change from where they work to where they live, and they may actually work more hours than they would do in their normal work environment because it may not be as easy to walk away from what they need to do.
While for many working from home is a positive change in these unprecedented times, for others it brings with it some negatives that should not be ignored when looking at the way the working environment is in the future. Perhaps the only way to embrace the challenge working from home has created is to ask employees what they want to happen in the future, as the mental health of the workforce, and for everyone, is something else that needs to be prioritised as we move forward into the new normal.
24-hour National Domestic Abuse Helpline – 0808 2000 247
Sarah Keeping MBPsS MSc PgDip GDip BA (Hons) Cert HE
Follow Sarah on twitter at @keepingapproach, facebook at @keepingapproach, and on instagram at @thekeepingapproach         
Follow E-therapy on social media:
Facebook – @Etherapy
Instagram – @EtherapyToday
Twitter – @EtherapyToday   
References
https://www.telegraph.co.uk/news/2020/07/23/domestic-violence-helpline-calls-80-june-amid-warnings-surge/