Eastenders and Domestic Abuse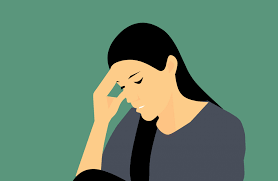 Soap operas have long been seen as escapism and a way of seeing everyday lives on the small screen, allowing the viewers to keep up to date with the actions of the fictional characters they have become used to over years on their televisions. For this reason, it can be argued that soaps also have a moral duty to show real life situations on screen, and to use their platform to educate viewers, by way of fictional drama, on aspects of society that not everyone knows about. The BBC1 soap Eastenders has been carrying this out throughout its thirty-five year history, and most recently has created a storyline about domestic abuse with the characters of Gray and Chantelle Atkins.
Gray and Chantelle have only been in the show since March 2019 but were quickly given one of the biggest storylines Eastenders currently has (when it comes back on air in September). For their first few months, Chantelle and Gray seemed like the perfect couple, with Chantelle reconnecting with her family, the Taylors who were already well-known characters, and getting a job as a hairdresser. Gray, a nice, smartly dressed lawyer quickly followed along with their young children, Mackenzie and Mia. They moved into the biggest house on the Square, and with redecorating being carried out, we didn't see the inside of their new home until July 2019. But redecorating wasn't the reason for why that was.
Eastenders was very clever in that the first time we saw inside Gray and Chantelle's new home was where we witnessed Gray punching Chantelle in the stomach. This writing allowed for viewers to connect how we had only seen this 'perfect couple' when they were outside of their home and around other people. The first time we saw within their home, we saw the reality; Gray was domestically abusing Chantelle and was not the man he comes across as being to other people.
On paper, and even when in public situations, Gray Atkins looks like the perfect man. Smart, good-looking, has a good job which provides a good income, and will do anything for Chantelle. To the outside world he seems to be the man any mother would want their daughter to be married to. This storyline is ongoing and what I really like about it is that it shows how the outside world often has no idea about what happens behind closed doors. We have now seen many instances of Gray abusing Chantelle, and while Chantelle has made Gray see a counsellor, and has even disclosed to Chantelle about his father's behaviour when he was growing up, the abuse has continued.
As well as the physical violence Gray subjects Chantelle to, we also see him abuse Chantelle in other ways. He is very controlling and has on multiple occasions tried to stop her from having her own freedom and money by discouraging her from working, and interfering when she does. He even used the tracker on his car to see where she had been, although this was part of another storyline where his car was stolen, and so didn't believe Chantelle when she said that she didn't use it.
When Eastenders comes back on air next month, many viewers are wondering what has happened with Chantelle and Gray, as while the show was made to go off air due to filming being halted amidst the global pandemic, we know that the lockdown will feature as part of the show's narrative for what has been happening to the characters while the viewers haven't seen the show. In the UK, more than 40,000 calls were made to the National Domestic Abuse Helpline between the beginning of lockdown and the middle of July, which shows the prevalence of domestic abuse nationwide. Therefore, it will be interesting to see what happens next with Chantelle and Gray's storyline, but I hope it continues to be carried out in a way that still provides awareness for such an important and sensitive issue society has.
24-hour National Domestic Abuse Helpline – 0808 2000 247
The Men's Advice Line – 0808 8010327
Sarah Keeping   
Follow Sarah on twitter at @keepingapproach,  
Follow E-therapy on social media:
Facebook – @Etherapy
Instagram – @EtherapyToday
Twitter – @EtherapyToday   
References
https://www.telegraph.co.uk/news/2020/07/23/domestic-violence-helpline-calls-80-june-amid-warnings-surge/