Fictional TV shows that look at mental health – part 1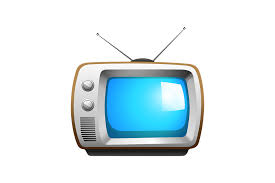 With many of us now watching more television than ever before, I thought it would be a great opportunity to take a look at some of the fictional shows that are currently available to watch which have focused on aspects of mental health.
I Know This Much Is True (Sky Atlantic and NOW TV)
I didn't know what to expect when I first started watching this Mark Ruffalo-led HBO miniseries, but it ended up being such a rocky ride through the lives of twins Dominic and Thomas and ended with a sad, but satisfying conclusion. Thomas developed schizophrenia and was in and out of institutions for many years, with him being in one at the start of the series after he publicly cut off his hand. Not only does the show take a look at how people with mental illnesses are seen and treated within the system and society as a whole, the main focus of the series was on Dominic and how he struggled with looking out for his brother while going through his own tragedies and life upheavals.
Hollyoaks (Channel 4)
I have spoken a lot about Hollyoaks in my recent blogs and how the show is leading the way when it comes to portraying mental health storylines in the soap opera world. In recent months, the programme has had a storyline that started with one of its characters, Darren, experiencing some of the symptoms of depression, including low mood and energy, and he had days where he didn't leave his home. His friend, Kyle, helped him realise that he may have depression, by Kyle was also going through his own mental health struggle, which led to Kyle dying by suicide. The storyline has shown many different aspects of depression, including different attitudes towards it, but it also showed that talking about feelings is key to potentially saving lives, as it has done with Darren.
Emmerdale (ITV)
To avoid the show going off the air, Emmerdale has recently filmed six special 'lockdown' episodes that aired over the past three weeks. These episodes focused on six sets of two and three characters as they lived in lockdown with each other. All the characters were shown to have struggles in one way or another, which I think was great to mirror the various struggles everyone has probably had. For Aaron and Cain, it was Cain who didn't want to talk about feelings and struggled to open up about how he was feeling about his estranged wife Moira, whereas Nicola spoke about how frustrated she was with her life and how much she wanted to change it. These episodes have allowed the show to focus on the make-up of these characters and to focus down on their lives which has ended up with some wonderful character-driven drama.
The Sinner – Season 3 (Netflix)
While the US Network show The Sinner has a rich history in aiming to understand why the season's focal character has committed a crime, the most recent season that has just come onto Netflix in the UK, delves much more into the effects trauma can have on a person. The focus of this season is on the character of Jamie (played by Matt Bomer) and the aftermath of a car crash where he survives but his friend, the driver, does not. In the days and weeks that follow we learn more about what led to the crash and that Jamie isn't as innocent as he first seems, but it is the psychological portrayal of Jamie that had me as a viewer hooked. Jamie suffered from flashbacks, hallucinations, and panic attacks, as well as being distant from people and struggling to process everything that had gone on. Episode 6 of season 3 also went beyond this with another character discussing how men are taught to not be vulnerable as they are then not seen as being men, and that there is therefore a cultural expectation that is innately traumatising. The whole series is a rich look at trauma and how men in particular deal with it.
Mental health isn't always the main focus on television shows, even when it seems to be, but incorporating it into everyday stories and reflections on real life can be extremely interesting to view and to carry on the important conversations surrounding it.
Sarah Keeping MBPsS MSc PgDip GDip BA (Hons) Cert HE
Follow Sarah on twitter at @keepingapproach, facebook at @keepingapproach, and on instagram at @thekeepingapproach         
Follow E-therapy on social media:
Facebook – @Etherapy
Twitter – @EtherapyToday   
Instagram  @EtherapyToday