Make Me Famous – but at what cost?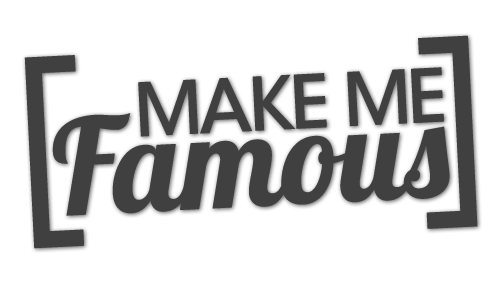 On Wednesday 17th June, BBC3 first aired a new television film on BBC IPlayer called 'Make Me Famous'. Written by Reggie Yates, the fictional drama explores the aftermath of a young male named Billy (played by Tom Brittney) who appeared on a reality show the previous year. Given what we have heard in the news over the past couple of years, there was only one focus this could cover – mental health.
The description of the film on BBC IPlayer includes that it explores the impact of fame on reality TV participants. We saw a couple of other participants and briefly saw the reality behind the 'celebrity' lifestyle we can all view in magazines, newspapers, and social media, but the main focus was on Billy.
In the flashbacks of his auditions/talks with the casting team for reality show 'Love or Lust', we saw a cocky, yet somewhat endearing person who wanted a place in the contestants list. Fast-forward a year and Billy is competing with the current set of contestants to stay relevant, and is wondering what to do with this life long-term. He is asked a lot about what his 'brand' is, and apart from him having a role promoting protein powder, I'm not sure we ever found out what his brand could be.
The hour-long film was filled with social media messages we saw on screen with comments about Billy – some were good and some were bad. They all culminated in Billy attempting suicide after he struggled to find what he wanted to do in his life. He even tried to get his old job in recruiting back, but wasn't able to get it. However, perhaps the most revealing part of the drama came at the very end where it was said that Billy suddenly became a wanted figure, with many media outlets wanting to talk to him after he attempted suicide. We also saw the outpouring of love for him on social media and the importance of talking about mental health. The film about a reality show depicts the stark reality with that.
The UK has long loved to grind people in the public eye down until they hit rock bottom, and they hail at their rise again. For 2020, social media is now the place this can largely occur. Reality shows are particularly potent because the contestants are being themselves, if not perhaps acting up sometimes to the cameras. They aren't actors pretending to be other people, they aren't singers giving a performance, or even politicians putting information across, they are just being who they are.
Going on reality TV wasn't always a way of becoming famous for a prolonged amount of time. For example, the early series of Big Brother didn't allow for every contestant to have the potential to become a household name. However, with the rise of social media, anyone who has something the public wants can use it to their advantage, but with it comes the pitfalls as well.
With everything that was going on in 'Make Me Famous', the twitter comments were a constant, and perhaps the main message the show was trying to get across was the impact social media can have. Negative comments from strangers can have a huge impact on a person, and a lot more needs to be done to enable people in the public eye to be equipped with the tools to be able to deal with that. 'Make Me Famous' has given the viewers a fictional tale to dissect and consume, but it also puts the spotlight again on the reality of being famous, especially so quickly. Billy struggled with knowing what to do after the show, and so when so much emphasis is put on being part of a short-term programme, the long-term effects really need to be looked at. We have seen in real life how devastating the effects can be, so now really is the time to do something about it.
Call the Samaritans for free, 24 hours a day, on 116 123
Email the Samaritans at jo@samaritans.org
Sarah Keeping MBPsS MSc PgDip GDip BA (Hons) Cert HE
Follow Sarah on twitter at @keepingapproach, facebook at @keepingapproach, and on instagram at @thekeepingapproach         
Follow E-therapy on social media:
Facebook – @Etherapy
Instagram – @EtherapyToday
Twitter – @EtherapyToday