Hollyoaks and depression – part 3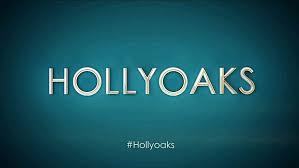 For me, I was shocked but I also wasn't shocked when I heard that the character of Kyle Kelly in the Channel 4 soap opera Hollyoaks was going to take his own life. I was shocked because Darren Osborne is the character with the depression storyline, and Kyle's involvement in the storyline has been that of a support to him. I wasn't shocked because it made sense; some people who die by suicide leave their friends and family with lots of unanswered questions because there was no signs that anything was wrong. With Hollyoaks, I personally thought the focus was all going to be on Darren when I first heard about the storyline. For the writers to have Kyle die by suicide portrays how you can never assume anything from the information you have. In real life, you can't always assume that everyone is OK even if there are no indications that they are not.
Last year we were told that Darren would be having a depression storyline, and over the last few months this is what we have seen on screen. I have always wondered why Kyle was involved so much, as on paper Kyle and Darren shouldn't be friends – viewers of the show will know that Kyle has been engaged to Darren's ex-wife – and Darren already has a best friend in Luke, although Luke hasn't been any support to Darren so far. In fact, Kyle has been the only person Darren has felt that he could talk to. Even though he eventually opened up to his girlfriend, Mandy, Kyle has been the person Darren has spoken to in depth about how he has been feeling. He has also known a bit about Kyle's past with depression, but didn't realise how Kyle had been feeling recently.
Both Darren and Kyle had used a 'muscle bicep' emoji to keep in contact with each other and kind of say that they were OK. However, this didn't work, and portrays again how people can say they are something when they don't actually feel it. Kyle has struggled with a drug habit, I believe having been brought on by him having MS, and his partner Nancy recently asked him to choose between her and drugs. He chose drugs, but regretted it, and this led to a downward spiral he would not recover from.
In last week's episodes, we saw Kyle and his partner Nancy, who he got back together with, enjoy a day that Kyle made 'perfect'. They watched films with the children and then Kyle organised a romantic meal. From an audience member knowing what was going to happen, writing Kyle as spending all his money on tickets to Disneyland was a way of showing that Kyle knew he wouldn't need the money so wanted to spend it on something happy for the family. It's devastating, but this storyline is needed to show what people can look out for, such as the changes in people's actions when they are actually struggling. That night, we eventually saw Darren find Kyle, and phone an ambulance to say that Kyle had taken his own life.
As I have said in previous blogs about this storyline, Hollyoaks portrays mental health storylines very differently to other shows, with the #DontFilterFeelings being constantly put on social media. The aftermath of Kyle's death is going to be heart-breaking to watch, and also interesting in seeing how Darren's storyline continues. I hope with seeing how having depression can end, Darren will finally seek medical help. This would also show the audience that help is available, and no one should ever feel like they have to go through depression alone and without support.
Call the Samaritans for free, 24 hours a day, on 116 123
Email the Samaritans at jo@samaritans.org
Sarah Keeping MBPsS MSc PgDip GDip BA (Hons) Cert HE
Follow Sarah on twitter at @keepingapproach           
 Follow E-therapy on social media:
Facebook – @Etherapy
Twitter – @EtherapyToday