Looking for a job – formal interactions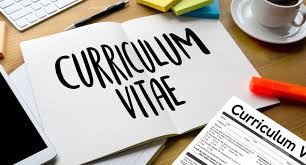 Searching for a job can be a cause of mental health problems such as anxiety and depression. In my previous blog post I discussed how personal interactions can help when finding a job. This was through the process of networking with new and existing connections, and also through showing potential employers confidence through reaching out with initial enquiries. In this blog I will be discussing more formal interactions, largely in the area of, and what is in, a CV.
The CV is usually where people start when it comes to focusing on searching for a new role. A Curriculum Vitae (CV) is a short summary of a person's experience, achievements and skills, in most cases written on no more than two sides of A4 paper. Some people may find it easy to talk about themselves, while others may find it more difficult. If you're struggling to think about your skills, I think it's always a good idea to ask a person you trust for what they think your skills are. If nothing else, it can start the process of focusing on what unique attributes you can bring to a potential employer.
Writing a CV can be daunting, especially if you're writing it new. It's also a good idea to keep it updated with any new information as and when it becomes apparent. Depending on circumstances, a CV can be focused more on employment history than achievements, or more on personal qualities than employment history, and so on. Whatever the situation a person is in, a CV is the best reflection of themselves, and there are many tips online about how to make a CV the best it can be, no matter what information is, or isn't, there to include.
A more generic CV is always good to have if someone wants to have a look at it for reference, or to keep it on file in case opportunities arise, but it is also a good idea to tailor a CV to the specific job role, or company, you are looking to work for. Therefore, researching your potential employer, the job role (if it's not something you have done before) and other parts of the job specification would be invaluable to ensuring you provide the necessary information the employer would need to make an informed decision.
Standing out on a CV could be subjective to the person or people who will interview potential candidates, but having interesting hobbies, for example, could help with this. Such an example could be learning a language; there are free apps available that can allow for learning to begin. Even if it's just the basics, it can show how you are willing to learn new things, and can provide a conversation piece in an interview.
When it comes to an interview, I'm sure I'm not alone, but the interview question of 'tell me something about yourself that I wouldn't know' is something that I dread. For people who are not naturally good at answering questions about themselves to make themselves look good, it's something that can need a bit of work on. Luckily there is a wealth of interview tips and knowledge online which I think is vital to look at in preparation for such an interaction. Again, it is also good to tailor any such answers to the job specification and/or the organisation – for example, do they have any specific values the company adheres to? Questions that ask you to tell the interviewers about yourself are a way of showing a part of your personality, and again could be tied into what you have researched about the role and the company.
Searching for a new job can be incredibly daunting for some people, but I think it's important to remember that there is a lot of help available with the whole process, from writing that first CV to how to prepare and what to say in an the interview. If you're in this process now, good luck.
Sarah Keeping MBPsS MSc PgDip GDip BA (Hons) Cert HE
Follow Sarah on twitter at @keepingapproach             
References
https://www.nytimes.com/2019/05/27/smarter-living/how-to-deal-with-job-search-depression.html
https://nationalcareers.service.gov.uk/get-a-job/cv-sections
https://www.indeed.co.uk/career-advice/interviewing/interview-question-tell-me-about-yourself