Hollyoaks and depression – part 1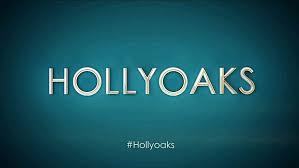 As a huge soap opera fan, I don't usually find stories that seem to appear from nowhere realistic, but unfortunately for a depression storyline, it actually is. The channel 4 soap opera, Hollyoaks, has a rich history of writing hard-hitting storylines over its 25 years on screen, and in recent times it has been leading the way in the soap genre when it comes to mental health storylines; depression, suicide attempts, schizophrenia, self-harm, and eating disorders are just a few of the extremely important ones the show has portrayed, to critical acclaim.
What also makes Hollyoaks different from other soap operas is the hashtag that has gone with this genre of storyline. Social media is very important when trying to get a message across, and with the target audience, and many of the viewers, being in the younger demographic, it's all the more important to engage in this way. #DontFilterFeelings can be seen all over the show's Twitter, Instagram, and Facebook pages, often being focused on for a few weeks and then going into the background, depending on what's happening in the show, and then resurfacing again. It's become a huge success for the programme, and I for one thought that it would only be around for a short while, for one storyline perhaps. It's a testament to the show's investment in portraying mental health that the hashtag has become a link between what viewers see and how they react, allowing for the impact of the storylines to be talked about, which is what is really needed when it comes to mental health.
In the last six months or so, a new storyline has begun with the character of Darren Osborne (played brilliantly by Ashley Taylor Dawson) who has been a character in the show for over twenty years, experiencing symptoms of depression. Darren is pretty much the character who you would call a 'clown'; he makes jokes all the time and is always up for a laugh, and as well as having some serious storylines over the years such as a gambling addiction, he is largely written as comedic. For soap writers, he is the ideal choice to be given a depression storyline because it focuses on the fact that anyone can have depression – even joke-making, fun-loving Darren, who has a lovely, supportive girlfriend and a couple of children in his life, who from someone on the outside looking in, has it all.
That's the thing with depression, it can happen to anyone – it doesn't discriminate. Symptoms of having a low mood include feeling sad, anxious, more tired than normal, angry and having low confidence and low self-esteem. Small lifestyle changes can help with such feelings, but if they last for more than two weeks, they could be a sign of depression. Other symptoms of depression include feeling hopeless, not being able to concentrate, and having suicidal thoughts. There is a lot of help available online, on phone lines, and in person, for everyone to use whenever they need to. Mental health problems are a lot more common than I'm sure many people realise as well; it has been found that in any given week, one in six people in England report experiencing a common mental health problem, such as depression and anxiety.
In Hollyoaks, Darren recently opened up to his friend, Kyle Kelly (played by Adam Rickitt), about how he had been feeling. Kyle helped Darren by listening to him talk about how he feels. Kyle also opened up about his own feelings, and told him that he also had depression in the past. This is where I'll stop and wait for things to be shown on screen before I'll write part two.
Call the Samaritans for free, 24 hours a day, on 116 123
Email the Samaritans at jo@samaritans.org
Sarah Keeping MBPsS MSc PgDip GDip BA (Hons) Cert HE
Follow Sarah on twitter at @keepingapproach       
Follow E-therapy on social media:
Facebook – @EtherapyToday
Twitter – @EtherapyToday     
References
https://www.nhs.uk/conditions/stress-anxiety-depression/low-mood-and-depression/
https://www.mind.org.uk/information-support/types-of-mental-health-problems/statistics-and-facts-about-mental-health/how-common-are-mental-health-problems/